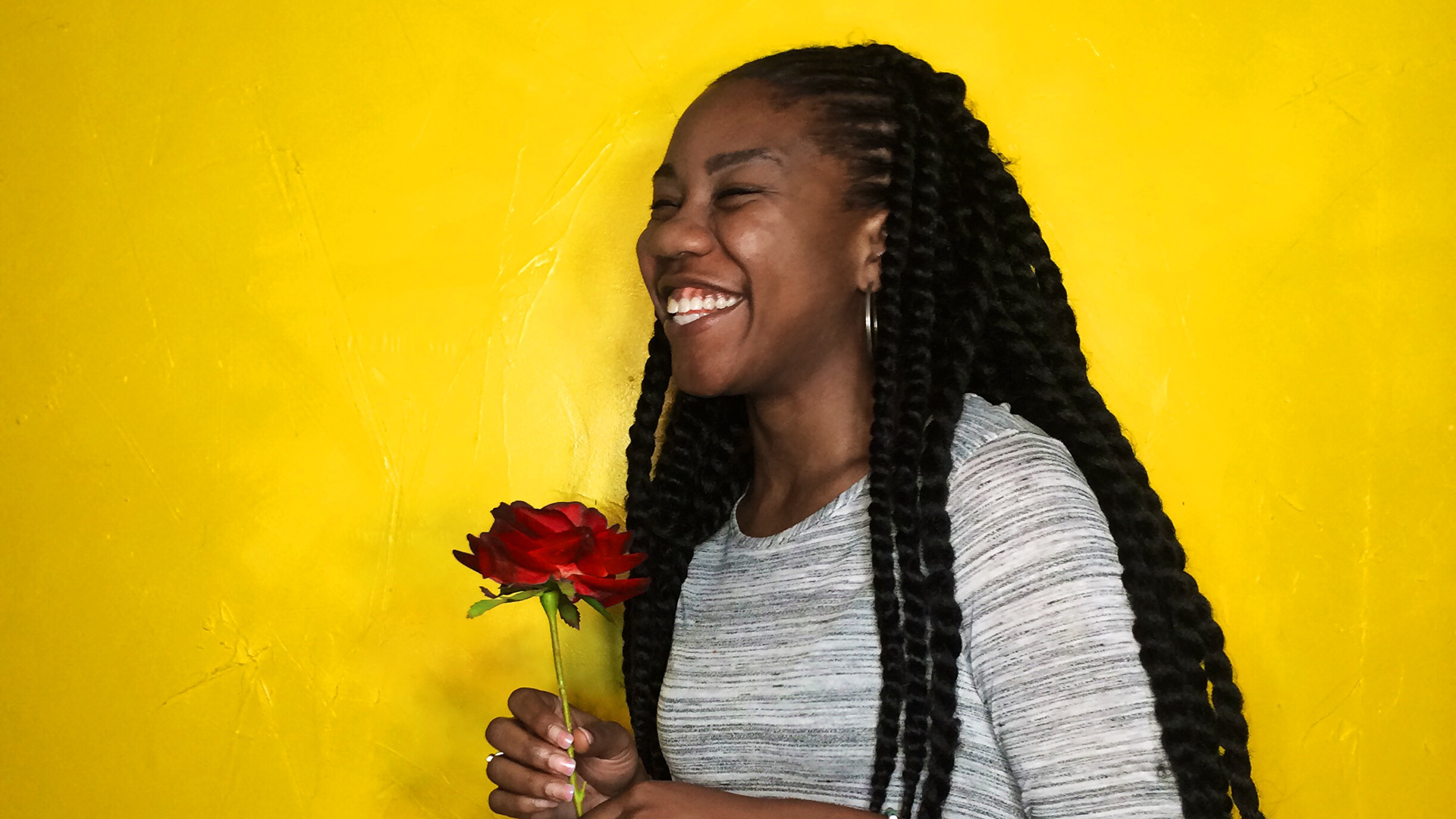 HELLO!


MY NAME IS DESIREE'
BUT YOU CAN CALL ME, DESI (DES-ZEE) FOR SHORT
I am a code writing, design crafting, pixel pushing

 student and creative professional

 residing in Houston, TX
. An ambitious, enthusiastic and forward-thinking creative with a unique and innovative entrepreneurial passion for design, I started from nothing but a basic understanding of Photoshop and an open mind to learn new things. 
I have about

10 years of experience

working within the design field. Starting out as a self-taught artist drawing the cartoons I watched and other things around my house I drew my way from art school to internship honing my skills. By the time I made it to college, after going through many learning curves and then finally declaring my major in Media Arts & Technology with a concentration in Games, Web & Interactive Media at Michigan State University, I began to structure my collegiate and career experiences to gain a skill set that would take me far in the design industry as a whole and put me in great stead for the future.
My friends joke and say I am over critical. I don't think I am, I just want to be proud of everything I do!

(I have to, I'm a Slaughter!)
The resulting coursework takes on many forms: story, sound and motion, digital imagery, human-computer interaction and experience design, web authoring, media animation, media design, media photography, graphics and illustration, social media and society, mobile applications, information design and so much more.
--- guess you want to know more, huh? ---
I have spent most of my career taking on positions that have helped me to acquire new skills such as Urban Artist Collective Intern, Media Team Assistant, Entrepreneurship Television Internship Director, Media Studio Student Web Design and Communications Assistant, Graphic Artist III, Marketing & Blogging Intern, PR & Communications Coordinator, Social Media Marketing & Communications Intern, Marketing Resource Coordinator, SEO & Content Specialist, Webmaster, and Freelance Contract Designer.
The

projects I have worked

on span the range from helping campus departments, local businesses, and clients design and build functional websites and blogs, design well-crafted documents for print, create appealing graphics and visual elements, organically raise overall reach and engagement online with refined social media practices, and produce compelling digital, video and audio content. I can take on a project completely alone, from concept to final delivery; but I also have experience working as part of a team in varying sizes from 1 to many.
I can take a concept and make it come alive in print or pixels in the style best suited to business needs. I love creating simple, easily understandable designs, and dynamic online content that clearly communicates the concept and personality behind brands.
I'm a passionate, multi-talented creative who never stops learning. Design, branding and content strategy are my passions, and I am eager to refine and expand my knowledge and skill-set whenever I can, personally or professionally. I've always been a very curious and ambitious learner and I think that is what drives me in my day-to-day life. I can proudly say that over 85% of my education comes from my passion to learn more, not by the mind-melding lectures in a classroom alone. I believe that it is important to love doing what you do, and I spend some time every day doing what I love.
I'm handy with Photoshop, Illustrator, InDesign Dreamweaver, and After Effects and can speak HTML, CSS & Javascript fluently. I know a bit PHP and Java, and am learning Objective-C right now. Yes, right now.
Away from the computer, I can usually be found somewhere in the kitchen cooking a good meal or wandering the streets of the H-Town with my small circle of friends, always looking for a great meal and a good time. I occasionally pull out my camera and take a few photos or try to plan a new adventure.
Now that you know a bit about me, go ahead and

check out my work

in my portfolio,
read my blog
, or
drop me an email
.

I am currently looking for career opportunities

, preferably in an agency or studio if you have an interesting design project we could work together on.
I can be found in all the usual spots on the web...
My personal activities are documented on Facebook, and my latest ramblings are posted on
my blog
. Follow my daily thoughts, news, and commentary on

Twitter

or see the world through my eyes on Instagram. Get inspired by my pins on

Pinterest

, and you can always add me to your network on

LinkedIn

, even though you just learned so much about my career here! 
Looking forward to hearing from you soon!